Galina Lovtsevich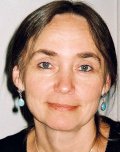 Dr. Lovtsevich is Head of the Department of Linguistics and Intercultural Communication at the Far Eastern Federal University. Her main professional interest is in in Teacher Development and Language Teaching Methodology.
Stephen Ryan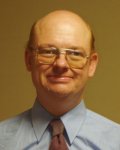 Prof. Ryan, Kwansei Gakuin University, has been teaching in Asia for most of his life.
Empowering Teachers for Excellence
Elena Solovova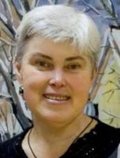 Professor Elena Solovova, IV alumnae, Ph.D., Doctor of Education, is the head of the Department of Foreign languages at National Research University Higher School of Economics, Moscow. This University is considered to be a flagship of innovation in Russia, famous for special attention to teaching foreign languages as a means of enhancing students' research skills and academic mobility. Dr. Solovova is responsible for providing effective teaching of English, German, French, Italian, Spanish, Portuguese and other foreign languages to students of non-linguistic and linguistic departments. She is the leading expert in EFL Methodology in Russia, author of numerous programs and textbooks for pre-set and in-set teacher training, as well as textbooks and resource materials in English for secondary school and tertiary level students. At present her main interest lies in the field of standardized and alternative forms of assessment. She is the head of the group of item writers for national school leaving exam (EGE) in English.
Language assessment for under- and postgraduate students in Russia: state of art and perspectives
Joan Kang Shin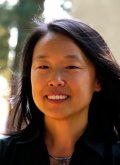 Ph.D., Language, Literacy & Culture, UMBC, 2008
M.A., ISD, Bilingual/ESOL Education, UMBC, 1999
B.A., Economics, Cornell University, 1993
Dr. Joan Kang Shin is a Professor of Practice and the Director of TESOL Professional Training Programs in the Department of Education at the University of Maryland, Baltimore County (UMBC), and specializes in the training and professional development of teachers of English to young learners. In this position she administers numerous online professional development programs for EFL teachers in over 100 countries, including her own courses Teaching English to Young Learners and Teaching English to Teens.
In addition, Dr. Shin keeps herself busy as an English Language Specialist for the Office of English Language Programs (OELP) in the U.S. Department of State and has conducted EFL teacher training programs with hundreds of teachers in Brazil, Cambodia, Costa Rica, Egypt, El Salvador, Guatemala, Korea, Laos, Libya, Morocco, Peru, Russia, Saudi Arabia, Serbia, Thailand, Turkey, Venezuela, Vietnam, and U.A.E. She has reached audiences of up to 2,000 through online webinars and digital videoconferencing.
Dr. Shin is a Series Editor, with Dr. JoAnn Crandall, for Our World, National Geographic Learning's primary series for young learners of English, as well as Explore Our World, a light and lively version of Our World, and Welcome to Our World, a three-level preprimary series for very young learners of English. She is also a co-author for National Geographic Learning's Teaching Young Learners English, also with Dr. Crandall.
Are You a 21st Century Teacher?
Chan Kyoo Min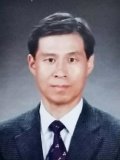 Chan Kyoo Min is Professor of the Department of English Education at Korea National University of Education, Korea. He earned his master's degree in TEFL and Linguistics and his Ph.D. in English Applied Linguistics at Ball State University. His research interests include English teacher education, curriculum development, and teaching writing. He is a co-author of English textbooks for elementary and secondary school students, and teacher resource books. He has also published a number of articles on English education policy, English teacher training, teaching strategies for English writing, application strategies of level-differentiated curriculum in the Korean EFL environment. 
Is a New Paradigm of English Education Needed in Asia?

Zoya Proshina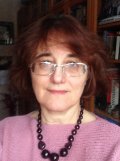 Proshina Zoya G., Dr. of Philology, Professor, Department of Foreign Languages Teaching Theory, M.Lomonosov Moscow State University. Part-time professor, Department of Linguistics and Intercultural Communication, Far Eastern Federal University.
1995-98 FEELTA President, 2011-12 IAWE President.
Research Interests: World Englishes, Sociolinguistics, Translation Studies, Intercultural Communication, Linguistics.
She has been among the editorial boards of a number of Russian and international journals: "World Englishes" (Wiley-Blackwell), "Journal of World Languages" and "Asian Englishes" (Routledge), "The Humanities and Social Studies in the Far East" (Khabarovsk), "Vestnik MGU: Linguistics and Intercultural Communication" (Annals of Moscow State University), "Vestnik RUDN: Language and Education Series" (Annals of the Russian University of Peoples' Friendship), "Vestnik NGU" (Annals of Novosibirsk State University), as well as Springer Publisher's "Intercultural Communication Book Series". 
She is the author of over 200 research works and textbooks, among which is Russian English: History, Features and Functions co-edited by her and published by Cambridge University Press. Other works include chapters in The Routledge Handbook of World Languages, English as an International Language in Asia(Springer), Communicating in Asia (Cambridge University Press) and three dictionaries (one is co-authored and co-edited).
Shift of Language Education Paradigm
Christine Coombe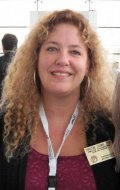 Christine Coombe has a Ph.D in Foreign/Second Language Education from The Ohio State University.  She is currently on the English faculty of Dubai Men's College.  She is the former Testing and Measurements Supervisor at UAEUniversityand Assessment Coordinator of Zayed University. Christine is co-editor of Assessment Practices (2003, TESOL Publications); co-author, A Practical Guide to Assessing English Language Learners (2007, University of Michigan Press); co-editor, Evaluating Teacher Effectiveness in EF/SL Contexts (2007, UMP); co-editor, Language Teacher Research in the Middle East (2007, TESOL Publications), Leadership in English Language Teaching and Learning (2008, UMP) Applications of Task-based Learning in TESOL (2010, TESOL Publications), The Cambridge Guide to Second Language Assessment (2012, Cambridge University Press), Reigniting, Retooling and Retiring in English Language Teaching (2012, University of Michigan Press) and The Cambridge Guide to Research in Language Teaching and Learning (Cambridge University Press, 2015).  Christine's forthcoming books are on evaluation in the MENA and life skills education.
Christine has lived and worked in the Arabian Gulf for the past 23 years.  In this capacity, she has served as the President and Conference Chair of TESOL Arabia and as the founder and co-chair of the TESOL Arabia Testing Special Interest Group who organize the Current Trends in English Language Testing (CTELT) Conference.  Christine is also the founder and chair of the TESOL Arabia Leadership & Management SIG.
During her tenure in the Middle East, she has won many awards including: 2002 Spaan Fellowship for Research in Second/Foreign Language Assessment; 2002-03 TOEFL Outstanding Young Scholar Award; TOEFL Board Grant for 2003-04, 2005-06, 2007-08 and 2009-10 for her work in delivering assessment training assessment in developing countries. She served on the TESOL Board of Directors as Convention Chair for Tampa 2006 and was the recipient of the Chancellor's Teacher of the Year for 2003-04.  She served as TESOL President (2011-2012) and was a member of the TESOL Board of Directors (2010-2013).  Christine received the British Council's International Assessment Award for 2013.  Her most recent honor was being named to TESOL's 50@50 which "recognizes professionals who have made significant contributions to the TESOL profession within the past 50 years."
Mentoring: An Essential Component of Leadership Development