Jerry Frank

Jerrold (Jerry) Frank is the English Language Officer at the U.S. Embassy Moscow. Prior to arriving in Moscow Jerry served in Kyiv, Ukraine as the Regional English Officer where he covered six countries: Ukraine, Georgia, Armenia, Belarus, Moldova, and Azerbaijan. Before joining the State Department Jerry lived and worked in Sapporo, Japan where he was a professor of English language instruction at Hokusho University. Jerry has taught English at all levels (from preschoolers to graduate students) and has been a teacher and teacher trainer throughout Japan, Korea, and the United States. Jerry has a Master's degree in ESL from the University of Hawaii at Manoa and a Master's degree in Education and Literacy from the University of Missouri Columbia. Jerry has been married for 25 years to his wife Rieko and has two daughters, Rina (21, a university student and budding celebrity in Tokyo) and Remi (16, an active sports girl and high school student in Tokyo). In his free time (which isn't much) Jerry enjoys cycling, cross-country skiing, and reading.
Fostering Global Collaboration Networks among Educators
Shien Sakai (Japan)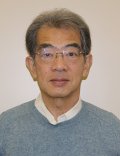 Shien Sakai is professor at Chiba University of Commerce, Japan. His current research interests cover learner autonomy, and teacher training. His recent publications include "Towards Implementing the Principles of the Common European Framework for Languages within the Japanese Educational System" in The CEFR in An East Asian Context (Taiwan National University), 2014. "Promoting Learner Autonomy: Student Perception of Responsibilities in a Language Classroom in East Asia" with two coauthors. Educational Perspectives , 43 (University of Hawaii), 2010. "Relationship between learner autonomy and English language proficiency of Japanese learners" with a coauthor, The Journal of Asia TEFL 6 (3), 2009. Email:  shiensakai@nifty.com
Promoting Plurilingualism throughout Language Classrooms in East Asia 
Dương Thị Hoàng-Oanh (Vietnam)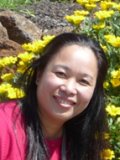 Associate Professor Dương Thị Hoàng-Oanh (Ph.D., Applied Linguistics, Victoria University of Wellington, 2003; Post-Doctorate in Management in Higher Education, Yale University, 2007) has teaching and researching interests in applied critical thinking, communicative competence, learner autonomy, and classroom practices. Her publications include works on critical thinking, cross-cultural studies, needs assessment, community values and classroom dynamics, integrative classroom techniques, and teacher development.
Learning EFL in the Vietnamese Classroom in the 21st Century
Natalya Maximova (Russia)

Natalya Maximova is a professor of Foreign Languages Teaching Department at Pacific National University, Khabarovsk, Russian Federation. She received her PhD degree (Foreign Language Pedagogy) from Moscow State Pedagogical Institute. She has been involved in designing and teaching various EFL Methodology courses for pre-service and in-service EFL teachers. Her current research interests are in innovative technologies in EFL teacher education. Her publications include a number of manuals for pre-service and in-service EFL teachers as well as over 40 papers in the fields of EFL learning, teacher training and development. She presented papers and ran workshops at numerous local and international conferences. Her email address: nrmaximova@gmail.com
Learning EFL in the 21st Century Russian Classroom
CHEN Hua (China)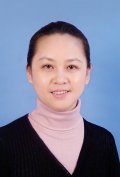 CHEN Hua is a professor of linguistics at Nanjing University (NJU). Since 2002, she has been focusing her research on Chinese EFL learners' prosodic features, and the methods which can improve Chinese learners' English oral competence. She is an active researcher both in China and internationally. Her research interests include: English as lingua franca (ELT), experimental phonetics, prosody from pragmatic perspective, English writing for academically specific purposes (EASP), relationship between body languages and prosody, language disorders. CHEN Hua obtained her PhD degree in Applied Linguistics at Nanjing University in 2005, but she finished most part of her doctoral dissertation (literature review, annotation, data analysis) in University College London (UCL). She was the person in charge of a joint research team in Radboud University, and a senior visiting scholar in Tilburg University, the Netherlands. She once acted as a researcher at National Research Center for Foreign Language Education.
Teaching English in the Chinese 21st Century Classroom
Pragasit Sitthitikul (Thailand)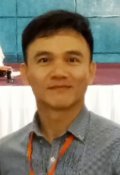 Dr. Pragasit Sitthitikul is a full-time lecturer from the Language Institute, Thammasat University in Bangkok, Thailand. He earned a doctorate in Language and Literacy Studies, with a concentration in second-language reading processes, at the University of Illinois at Urbana-Champaign, USA. His areas of interest include Second Language Literacy, and Cognitive and Sociocultural Factors in Second Language Learning.He can be reached at pragasit@gmail.com.
EFL Learning in the 21st Century Thai Classrooms
Heyoung Kim (South Korea)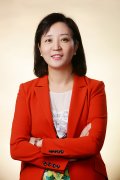 Heyoung Kim is a professor of English Education department at Chung-Ang University in Seoul and a vice president of the Korea Association of Teachers of English (KATE) and Korea Association of Multimedia-Assisted Language Learning (KAMALL). Her research interest has been in Computer-Assisted Language Learning (CALL), learner autonomy, and teacher education. She has produced many research articles, projects, and workshops regarding CALL, recently mobile-assisted language learning, digital storytelling, and online teacher training. She also participated as a chapter author in "WorldCALL: Sustainability and Computer-Assisted Language Learning (2016)" published by Bloomsbury, UK. Her email address: englishnet@cau.ac.kr
Learning EFL in the 21st Century Korean Classroom
Philip Chappell (Australia)

Philip Chappell is a lecturer in linguistics at Macquarie University. He convenes the Graduate Certificate of TESOL, conducts research in a variety of areas of ELT and TESOL, and supervises research students at Masters and PhD levels. Phil has extensive experience in ELT and ELT management in Asia. He is also the Executive Editor of the English Australia Journal.