Rod Ellis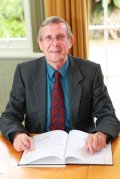 Rod Ellis is currently Professor in the Department of Applied Language Studies and Linguistics, Universityof Auckland, where he teaches postgraduate courses on second language acquisition, individual differences in language learning and task-based teaching.  He is also a professor in the MA in TESOL program in Anaheim University and a visiting professor at Shanghai International Studies University (SISU) as part of China's Chang Jiang Scholars Program.  His published work includes articles and books on second language acquisition, language teaching and teacher education. His books include Understanding Second Language Acquisition (BAAL Prize 1986) and The Study of Second Language Acquisition (Duke of Edinburgh prize 1995), Task-Based Learning and Teaching early (2003), and Analyzing Learner Language (with Gary Barkhuizen) in (2005). A second edition of The Study of Second Language Acquisition was published in 2008 and Implicit and Explicit Knowledge in Language Learning, Testing and Teaching in 2009. He has also published several English language textbooks, including Impact Grammar (Pearson: Longman).  He is also currently editor of the journal Language Teaching Research.  In addition to his current position in New Zealand, he has worked in schools in Spain and Zambia and in universities in the United Kingdom, Japan and the United States. He has also conducted numerous consultancies and seminars throughout the world.
Plenary: Using Tasks in Language Teaching: Challenges and Possibilities
Workshop: Consciousness-Raising Tasks for Grammar Teaching
Hsing-chin Lee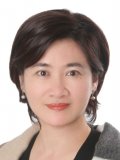 Ms Lee Hsing-chin graduated from National Taiwan Normal University in 1992. She obtained her MA and PhD from the University of Birmingham, UK in 2000 and 2006 respectively under the supervision of Tim F. Johns. Her research interests include using children's literature in EFL education, Computer-Assisted Language Learning (CALL), Corpus-based learning, etc. She is currently teaching at National Taipei College of Business in Taiwan. In her teaching career, she has been interested in teaching English through English and children's literature. 
Gateway or Getaway?: On Looking into English Learning in Taiwan—Integrating Children's literature and Computer technology
Tim Murphey

Dr. Tim Murphey teaches at Kanda University of International Studies in Chiba, Japan. He has published and presented extensively in the TESOL field, and been a plenary speaker at numerous international conferences. His publications range from a volume on Group Dynamics he co-authored with Zoltan Dornyei nine years ago on group dynamics to his recently published Teaching in Pursuit of Wow!, a volume which, as the title suggests and Dornyei observes, is "very nicely different." Tim's interests often take him outside the field of linguistics to investigate the role of other factors on the language acquisition and teaching. He has found inspiration in fields as diverse as juggling and neuroscience. He is presently infatuated with Vygotskian socio-cultural and improvisational paradigms as they apply to learning.
Plenary: Effective Present Communities of Imagining (PCOIz) in Language Classrooms
Workshop: In Pursuit of Wow!
Workshop: Autonomy Agency and Altruism
Zoya Proshina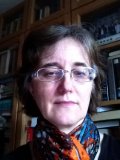 Doctor of Philology, Professor, Department of Foreign Languages Teaching, Faculty of Foreign Languages and Area Studies, Lomonosov Moscow State University; part-time Professor,  Department of Grammar and History of English, Moscow City State Pedagogical University; Department of Linguistics and Intercultural Communication, Far Eastern Federal University.
She has been teaching EFL, translation studies, cross-cultural communication, World Englishes, grammar theories. She has been on the editorial board of a number of Russian and international journals (World Englishes, Asian Englishes, the Journal of Asia TEFL, Социально-гуманитарные науки на Дальнем Востоке, Личность. Культура. Общество: Вестник Московского университета, Сер. Лингвистика и межкультурная коммуникация).  She is a co-author of the Routledge Handbook of World Englishes.
She served as the first and ex-president of FEELTA and she is 2011-2012 IAWE President.
Intercultural Communication and Language Teaching and Learning
Rose Senior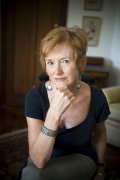 Rose Senior is a senior honorary research fellow at the University of Western Australia. With an extensive background in language teaching and classroom-based research Rose writes in both academic and teacher-oriented journals. She is the author of the prizewinning book 'The Experience of Language Teaching' (Cambridge University Press 2006) and presents regularly at both national and international conferences. Her website is rosesenior.com
Plenary: A framework for building classroom communities
Pre-conference Workshop: Developing rapport
Workshop: Vitalising the learning experience
Svetlana Ter-Minasova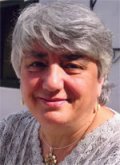 Professor Svetlana Ter-Minasova, Dean and founder of the Faculty of Foreign Languages at Lomonosov Moscow State University since 1988, founding President of National Association of Applied Linguistics since 1990, President of National Association of Teachers of English in Russia since its foundation in 1996, holds a doctorate in Philology. She has published more than 150 books and papers both in Russian and English on Foreign Language Teaching, Linguistics and Cultural Studies, she has lectured across the USSR, Russia and many other countries.
Marina Rafailovna Kaul 

Prof. Kaul Marina Rafailovna, Russian State University for the Humanities, Moscow. Linguist, lexicologist, lexicographer. Organizer of a Russian-American Academic Center for American Studies at RSUH, Moscow.
What does a learner's dictionary teach?
Stephen M. Ryan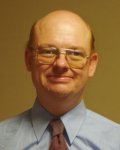 Stephen M. Ryan is a language teacher who has worked in Japan for many years.
Belonging, Wanting to Belong, Striving to Belong: Communities in ELT
Stephen Stoynoff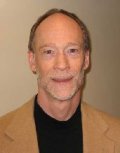 Stephen Stoynoff is Professor of English and Distinguished Faculty Scholar at Minnesota State University, Mankato, in the United States, where he teaches courses in research methods, second language assessment, and second language literacy, in the MA TESL program. He is co-editor, with Carol Chapelle, of ESOL Tests and Testing (TESOL, 2005) and co-editor, with Christine Coombe, Peter Davidson, and Barry O'Sullivan, of The Cambridge Guide to Second Language Assessment (2012). He has served on numerous editorial and scholarly association boards and advisory groups, including the TESOL Board of Directors, U.S. Fulbright Award selection committees, ELT Journal board, and as editor of TESOL Journal.
Galina Lovtsevich
Talking about ELT: One Discourse Community or Many?